8 Signs You Need Whiplash Treatment After a Car Accident
8 Signs You Need Whiplash Treatment After a Car Accident
Written By O'Keefe Chiropractic Center on December 27, 2019
---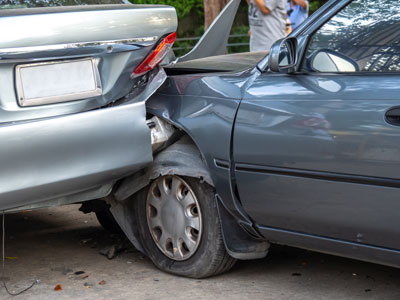 You might be a perfect driver, but you can't control how other drivers behave.
Every year, over 60,000 people are injured on New Jersey roads in car accidents.
Even if you "feel fine," it's still important to see a qualified chiropractor for an evaluation and whiplash treatment for spinal injuries after an accident.
8 Signs of Whiplash You Shouldn't Ignore
The symptoms of whiplash are often so subtle that you may not notice them.
Neck pain or stiffness that gets worse with movement

Frequent headaches that start at the base of your head and neck

Tingling or numb sensation in your arms or hands (due to a neck injury)

Sore muscles in your shoulders or neck

Dizziness or blurred vision

Ringing in your ears

Sleeping problems

Memory loss or problems concentrating
Some symptoms overlap with that of a traumatic brain injury so prompt treatment is important.
Comprehensive Auto Injury and Whiplash Treatment in Medford and Marlton, NJ
In many cases, the injuries to your spine from whiplash are so small that an x-ray won't even pick them up. However, that doesn't mean they can't wreak havoc on your musculoskeletal health.
That's why prompt and proactive chiropractic treatment is crucial: It helps to restore your mobility and reduce tension following an accident, so problems don't arise. Plus, most insurance plans cover chiropractic care for auto injuries and even if you don't have insurance, chiropractic care is often affordable.
Your doctor at O'Keefe Chiropractic Center will take x-rays and ask questions about your symptoms. From there, he'll develop a personalized treatment plan. Most plans include gentle adjustments. However, your doctor may also recommend cold laser therapy or spinal decompression depending on the damage.
Experience the compassionate and knowledgeable care from our award-winning doctors. Request an appointment at O'Keefe Chiropractic Center by calling 609-654-4299.

Posted In: Chiropractic Auto Injury