A Multi-Tier Approach to Back Pain Treatment in Medford
A Multi-Tier Approach to Back Pain Treatment in Medford
Written By O'Keefe Chiropractic Center on October 28, 2019
---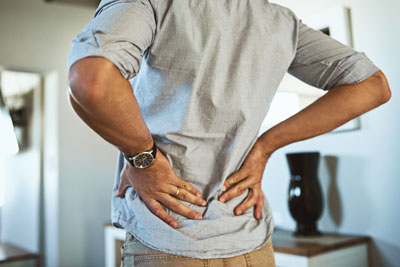 Back pain isn't anything to take lightly.
Left untreated, back pain won't go away – it will just get progressively worse.
Up to 80% of people in the developed world will suffer from lower back pain at some point in their lives.
However, masking pain with Motrin or dangerous narcotics is not the answer. Chiropractic supplies a comprehensive back pain treatment in Medford that targets pain at its source to provide long-term relief.
Treating Back Pain at Its Source
At O'Keefe Chiropractic Center, we know the first step towards treating back pain is finding what's causing it. We start with a comprehensive medical history and thorough examination. Your doctor will also order x-rays and even MRIs, if appropriate.
Once your doctor has a solid understanding of your back injury, he can develop a personalized treatment plan to heal your spine and prevent future injuries.
Taking the time to understand your medical history and the extent of spinal damage helps our doctors create the most effective treatment plan.
Comprehensive Back Pain Treatment in Medford, NJ
Our doctors at O'Keefe Chiropractic Center use a broad range of techniques and therapies to develop a customized and multi-tiered plan for reducing short-term pain and preventing it from returning.
Active Release Therapy:

When muscle and connective tissue becomes injured, scar tissue forms.

ART breaks up

these dense patches of scar tissue to improve mobility and range of motion.

DTS spinal decompression:

Using a special table, your doctor will gently stretch your spine to relieve built-up pressure between your delicate vertebrae. Spinal decompression is especially affective for bulging or herniated discs.
Your doctor may also recommend cold laser therapy depending on the extent of your injury.
Don't let back pain become a fact of life. Request an appointment with our award-winning doctors today by calling 609-654-4299.

Posted In: Chiropractic Low Back Pain Treatment