Chiropractic Care an Effective Headache Relief
Chiropractic Care an Effective Headache Relief
Written By O'Keefe Chiropractic Center on June 14, 2021
---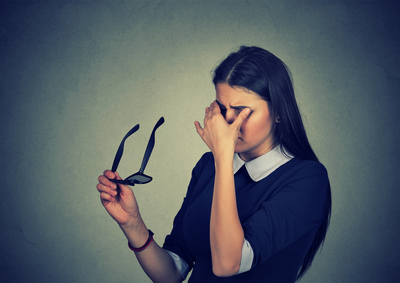 Statistics show that 90% of the American population suffers from headaches, some more often than others. The American Chiropractic Association explained that approximately 5% of all headaches are red flags warning of physical problems. The other 95% just need some help getting rid of tension.
The latter headaches are the primary concern at O'Keefe Chiropractic in Medford. The good news is that research shows chiropractic care is often the answer to getting rid of tension and headaches.
Studies Support Chiropractic Care for Headaches
That 95% headache group is almost always associated with neck muscle tension. If you get rid of the tension, then you generally get rid of the accompanying headache. Chiropractors are all about easing tension and relaxing your muscles. This alleviates stress on your body and makes way for fewer to no headaches.
Mounting evidence gathered through research shows that chiropractic care is a thorough, lasting and drug-free method of achieving headache relief. Scientific reports have found that chiropractic often helps alleviate headaches by tackling tension in the neck.A 2017 article, published in the European Journal of Neurology, gathered data on migraine sufferers over the course of 17 months who sought chiropractic care. Patients reported major relief in the form of shorter migraine episodes. This meta-analysis of six studies concluded that chiropractic care can help reduce migraine pain and intensity.
Hear It from a Satisfied Patient
"The staff is friendly and courteous, and Dr. O'Keefe is great at diagnosing problems in my back and neck, and instituting corrective measures to alleviate the discomfort. I wouldn't hesitate to recommend Dr. O'Keefe to anyone who needs help with back/neck pain."
O'Keefe Chiropractic Center Wants to Get Rid of Your Headaches
The doctors at O'keefe Chiropractic Center take a unique approach to your health. We'll thoroughly delve into your health history and perform a physical exam. We'll also order the proper diagnostic studies (if needed) to identify the cause of your pinched nerve and act on the proper chiropractic treatment for you.
The right approach for your particular triggers can help ease the strain and tension, reducing both the frequency and intensity of headaches.
Have questions or ready to schedule an appointment? Call O'Keefe Chiropractic Center in Medford at (609) 654-4299 or go online and fill out a contact form.

Posted In: Chiropractic Headaches Chronic Pain Prevention