Cold Laser Therapy for Knees and Shoulders
Cold Laser Therapy for Knees and Shoulders
Written By O'Keefe Chiropractic Center on November 7, 2021
---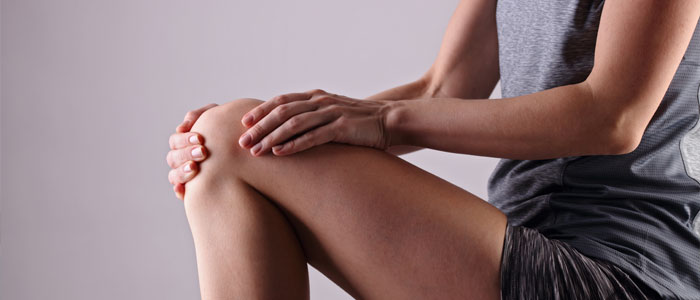 Knee and shoulder pain can be incapacitating. With a myriad of causes and fleeting relief, chronic pain can feel like a life sentence. At O'Keefe Chiropractic Center in Medford, NJ, our experienced team of physicians knows that it doesn't have to be. With our staff's specialization in cold laser therapy, your chronic knee pain and shoulder pain can become a distant memory.
Common Causes of Knee Pain and Shoulder Pain
Knee pain and shoulder pain actually have very similar causes. They are both often the result of an underlying condition that affects the joints. Disorders like osteoarthritis, gout, and pseudogout are all common contributors to knee and shoulder pain. Variances like rheumatoid arthritis can cause swelling and inflammation in the joints, which inevitably leads to discomfort.
Injuries to these areas, including torn ACLs and rotator cuffs, are also incredibly common. Patients with active jobs and hobbies, like construction workers and athletes, are usually most at risk for these injuries.
The Cons of Traditional Treatments
Traditional treatments for chronic knee pain and shoulder pain can include surgery. Surgery is a common option, which should only be considered after coservative measures fail to bring relief. Medications, another solution, also carry risks. They can have unwanted side effects and rarely address the root of the problem, leaving you dependent on them to feel better. That's where cold laser therapy comes in.
The Pros of Cold Laser Therapy
Cold laser therapy, or low-level light therapy, is a completely medication and surgery-free process to treat shoulder pain and knee pain. It involves the usage of light wavelengths to stimulate cellular growth.
When the laser instrument is directed near the skin, the light photons are absorbed into the surrounding cells. This process revitalizes damaged tissue, promoting a reduction of inflammation and improved cellular growth. Cold laser therapy is extremely effective at treating knee pain and shoulder pain, especially when used in conjunction with other chiropractic treatments.
Schedule Cold Laser Therapy Today
With the help of cold laser therapy, you can finally say good-bye to your chronic knee and shoulder pain. To schedule an appointment at O'Keefe Chiropractic Center in Medford, NJ, call (609) 654-4299 or request a session here.

Posted In: Chiropractic Laser Therapy Cold Laser Therapy Joint Pain Shoulder Pain Knee Pain