Headache Treatment With Chiropractic Care
Headache Treatment With Chiropractic Care
Written By O'Keefe Chiropractic Center on March 7, 2022
---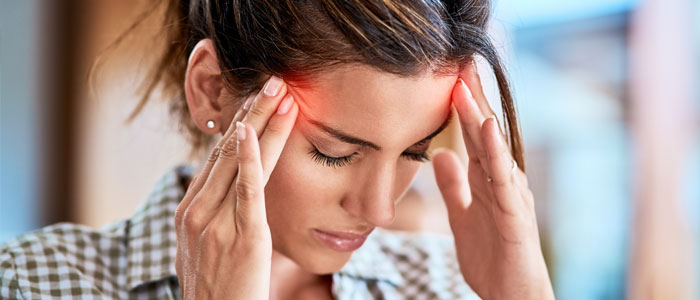 Headaches can be long-lasting and debilitating—there is nothing worse than having to fulfill an obligation and having a pounding headache. You may be surprised that chronic headaches—even migraines—are very common. Nearly 39 million Americans suffer from migraines.
Thankfully, you don't have to simply put up with headaches. Chiropractors like those at O'Keefe Chiropractic Center in Medford, NJ, are experts at treating headaches at the source.
Benefits of Chiropractic Care for Headaches
Many people think of chiropractors as just treating neck and back pain. While they certainly do treat those conditions, patients can also benefit from headache and migraine treatment. There are several benefits to seeing a chiropractor if you have frequent headaches:
Treat pain in a non-addictive way:

Many people simply take painkillers when they get headaches. Chiropractic care means you don't need

to turn to painkillers.

Target specific areas of your spine:

We use sophisticated treatments to target your pain points. Chiropractors are experts in the spine and understand what parts of your body need treatment.

Get back to doing the things you love:

Many people give up hobbies and social time because their headaches become too much to handle. Chiropractic care alleviates pain so you don't have to sacrifice the things you love.

Improve your posture:

One of the most common culprits of headaches is poor posture. Chiropractic treatments help realign your spine to help you sit correctly, which can prevent future migraines.
Headache Treatment in Medford and Marlton, NJ
O'Keefe Chiropractic Center takes pride in developing holistic treatment plans. We inspect your condition thoroughly before treating you because we understand that each patient is different. Your first visit to our office will involve an examination of your spine and neck to see what may be triggering your headaches.
We may also perform diagnostic studies and ask questions about your lifestyle. All of this will help us develop a treatment plan that works for you. After performing therapies and spinal decompression, you may feel your headaches getting better after just a few visits.
Schedule an Appointment Today
You can't always stop headaches from happening, but you can stop them from being debilitating and happening as frequently. If you suffer from migraines, contact our chiropractic office in Medford for comprehensive headache treatment. Contact our office directly at (609) 654-4299.

Posted In: Chiropractic Headaches