Is Chiropractic an Effective Natural Headache Treatment?
Is Chiropractic an Effective Natural Headache Treatment?
Written By O'Keefe Chiropractic Center on January 27, 2020
---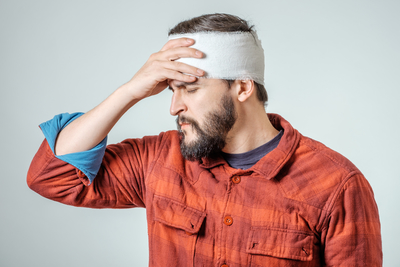 Headaches are extremely common, but that doesn't mean you should take them lightly.
According to research, 46% of people will experience at least one headache each year. Meanwhile, up to 25% of women will suffer from a migraine in the United States.
Reaching for a bottle of Motrin every time you feel that familiar tension creep on may be doing you more harm than good. Instead, try a natural headache treatment with chiropractic.
What Causes Headaches?
Did you know that scientists have found over 300 different types of headaches? Yes, it's quite a few. You don't need to remember all of them. Here are the most common types.
Migraine: A throbbing pain on one side of the head.
Hormonal: Similar to migraines, but often affect both sides.
Tension: Caused by muscle tension in the neck, skull, and upper back.
Cluster: Intense but short bursts of pain behind both eyes.
Cervicogenic: Due to slipped discs, tension, or damage in the neck.
Injury-induced: Trauma from head injuries or spinal injuries.
Medication overuse: Dependence on ibuprofen or aspirin can lead to chronic medication withdrawal headaches.
Over the counter or prescription medications don't do anything to treat the cause of your headaches – they simply mask the symptoms.
Natural Headache Treatment in Medford and Marlton
O'Keefe Chiropractic Center is pleased to offer a drug-free solution to your headaches in Marlton and Medford. Our doctors will first conduct a thorough physical exam along with x-rays and an MRI (if your condition warrants it) to identify what type of musculoskeletal imbalances are causing your headaches.
From there, your doctor will develop a personalized chiropractic plan to help improve your range of motion, reduce tension, and support a healthy posture.
Studies show that chiropractic manipulation is particularly effective for treating multiple types of headaches. However, if chiropractic doesn't appear to be the best treatment choice for you, your doctor at O'Keefe Chiropractic Center will refer you for additional evaluation.
Don't accept a life filled with headaches! Schedule a consultation at O'Keefe Chiropractic Center today by calling 609-654-4299.

Posted In: Chiropractic Headaches