Is Working from Home Causing Your Back and Neck Pain?
Is Working from Home Causing Your Back and Neck Pain?
Written By O'Keefe Chiropractic Center on September 24, 2020
---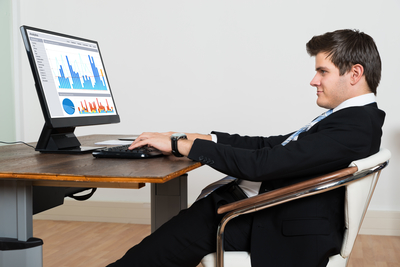 The COVID-19 pandemic has more Americans working from home. The resulting uptick in makeshift home offices has also led to more reports of back and neck pain. 92% of chiropractors reported seeing more neck and back pain complaints since stay-at-home orders took effect in March.
If you're experiencing these symptoms while working from home, a chiropractor can help.
How Working from Home Leads to Back and Neck Pain
The spine is made up of vertebrae stacked on top of one another to create an S-shaped curve. When you slouch, the vertebrae become misaligned, placing tension on the muscle's soft tissues surrounding the spine.
Bad home office ergonomics exacerbate poor posture. If your computer monitor is too low, for example, you are forced to tilt your head forward. This adds pressure on the neck, straining muscles, and damaging soft tissues.
Finally, pandemic life has left many people leading a more sedentary lifestyle. The lack of activity results in sore, stiff muscles that worsen neck and back pain.
How a Chiropractor Can Help
A chiropractor will also offer non-invasive solutions to alleviate your immediate discomfort and prevent neck and back pain recurrences.
Spinal Adjustments
Chiropractors correct vertebral misalignment due to bad posture and home ergonomic mistakes. Spinal decompression can help by gently stretching the spine and allowing vertebrae to realign.
Myofascial Release Therapy
You may also benefit from myofascial release therapy, which relieves tension in the fibrous connective tissues of the musculoskeletal system. When exposed to long-term trauma due to bad posture, these myofascial tissues tighten up, creating concentrated trigger points – what you would describe as a "knot" in your back or neck.
Guidance for Healthy Home Ergonomics
To prevent long-term pain, a chiropractor can advise on setting up an ergonomic workspace at home. For example, placing a small pillow at the natural curve of your back will offer lumbar support.
Back and Neck Pain Prevention in Medford and Marlton, New Jersey
O'Keefe Chiropractic Center offers comprehensive back and neck pain treatment in Medford and Marlton, New Jersey. Doctors Michael J O'Keefe, D.C., DAAPM, and James S. Osenenko, D.C., can provide immediate pain relief and advise on long-term preventive measures like good home ergonomics.
Get relief from the aches and pains that come with working from home. Call our Medford office at (609) 654-4299 to schedule an appointment.

Posted In: Chiropractic Low Back Pain Treatment Workplace Ergonomics