Spinal Decompression for Neck Pain
Spinal Decompression for Neck Pain
Written By O'Keefe Chiropractic Center on February 7, 2022
---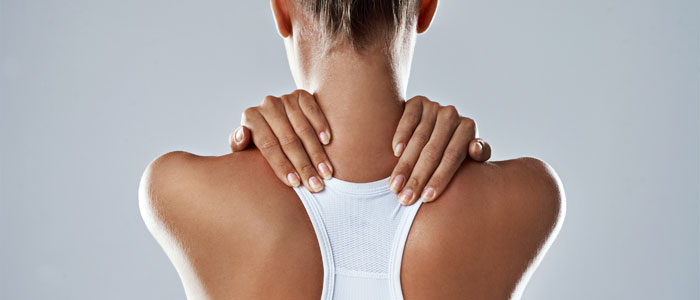 Neck pain is a condition that affects millions of Americans annually. Whether it be from poor posture or aging, neck pain is a reality for many people and can feel debilitating. Expert chiropractic care, such as that provided by O'Keefe Chiropractic Center in Medford, NJ, has been shown to alleviate neck pain. Spinal decompression is an extremely effective treatment method for all levels of neck pain.
What Is Spinal Decompression?
Spinal decompression is the process that utilizes computer modulated traction to carefully stretch the spine. Chiropractors use spinal decompression to remove pressure from areas of your neck and back to help alleviate neck pain.
Many people simply reach for painkillers when they experience neck pain, but this does very little to solve the problem. Spinal decompression is one of the most effective ways to treat neck pain at the source. Not only is chiropractic care non-addictive, but it actually works to end pain in the long-term.
Is Spinal Decompression Effective for Your Neck?
Computer modulated spinal decompression traction is an effective means to gently relieve nerve impingement in the neck. O'Keefe Chiropractic in Medford evaluates each patient for candidacy before applying any treatment. For those who are a good match for spinal decompression, he uses targeted adjustments and decompression techniques. While "spinal decompression" may sound scary, patients do not feel any pain during the process.
Choose O'Keefe Chiropractic Care
O'Keefe Chiropractic prides itself on using the latest technology in spinal decompression. We stay on top of new developments in chiropractic care, which our office reflects with state-of-the-art therapeutic technology. We have the tools to target pain points in your neck, back, and spine to treat your pain at the source.
Expert Chiropractic Care in Medford
We understand how hard it can be to live with neck pain. You don't have to suffer with chronic neck pain. Spinal decompression can alleviate pain and get you on track to improving your condition, as well as getting back to your life. Contact our chiropractic office online or call us directly at (609) 654-4299.

Posted In: Chiropractic Spinal Decompression Neck Pain Treatment