Benefits of Chiropractic Care After a Car Accident
Benefits of Chiropractic Care After a Car Accident
Written By O'Keefe Chiropractic Center on November 25, 2020
---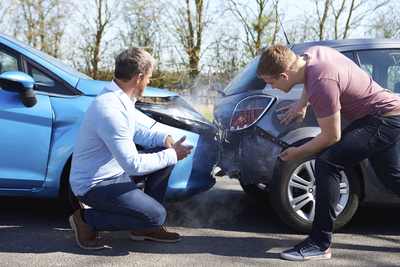 Every year, 2.3 million Americans go to the emergency room because they've been in a car accident. Back and neck pain is common after a collision.
If you've been in a crash, don't write off these complaints as mere aches and pains. They may indicate serious health issues that will worsen if not addressed. It's also important to seek medical care because some ailments, like a concussion, don't show immediate symptoms.
Even the smallest of accidents can result in an auto injury. A chiropractor can help support your recovery process.
How a Chiropractor Can Help After an Auto Injury
Chiropractors treat the musculoskeletal system, which is comprised of muscles, bones, and connective tissues like tendons and ligaments. They use various techniques to address musculoskeletal issues, including spinal decompression, myofascial release therapy, and cold laser therapy.
Here is an overview of common car accident injuries chiropractors can treat:
Whiplash
Whiplash often results from rear-end collisions, occurring when the head jolts forward and then snaps back. This damages the neck's soft tissues, resulting in headaches, dizziness, fatigue, and tenderness in the head, neck, and shoulders.
Chiropractic care alleviates pain in whiplash patients by improving range of motion and reducing inflammation.
Herniated Disc
The vertebrae of the spine have jelly-like discs in between them. When such a disc slips out of place – for example, after a trauma like a car crash – back pain occurs. Studies show chiropractic care for herniated discs has a success rate of more than 90%.
Soft Tissue Damage
A car accident's traumatic impact can cause swelling and bruising in soft tissues like muscles, ligaments, and tendons. Chiropractic interventions can successfully treat such soft tissue disorders.
Auto Injury Chiropractic Care in Medford, Marlton, and Mt. Laurel, New Jersey
Don't wait to get care after an auto injury. The chiropractors at O'Keefe Chiropractic Center will get you on the fast road to recovery. Their licensed chiropractors will conduct a thorough evaluation, including X-Rays and MRI scans, if needed, and create a care plan tailored to your needs.
Get prompt auto injury treatment from a chiropractor that cares. Call our Medford office at (609) 654-4299 to schedule an appointment.

Posted In: Chiropractic Auto Injury