How Chiropractic Offers an Effective Natural Headache Treatment
How Chiropractic Offers an Effective Natural Headache Treatment
Written By O'Keefe Chiropractic Center on November 27, 2019
---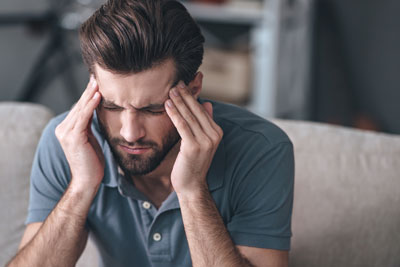 Headaches are one of the most common nervous system disorders globally.
In the United States, one-in-six people suffers from a migraine or debilitating headache at least once every three months. For women and indigenous people, severe headaches are even more common.
Frequent headaches can seriously impact your quality of life through physical pain, lost time with friends and family, and loss of income from missing work.
Fortunately, chiropractic care offers a non-invasive, effective, and completely natural headache treatment.
Targeting Your Headaches at Their Source
Your doctor at O'Keefe Chiropractic Center will start by conducting a thorough examination and learning about your headache history. X-rays are important to look for any damage in your cervical spine (neck) and your doctor may also order an MRI if it seems appropriate.
Although scientists have identified over 300 types of headaches, most are the result of tension or an imbalance in your central nervous system. Tense muscles and ligaments, pinched nerves, bulging discs, or damage in your neck can all lead to chronic headaches.
A comprehensive exam ensures that your doctor can develop a personalized treatment plan to target your headaches at their source.
A Multi-Tiered Natural Headache Treatment for Patients in Medford and Marlton, NJ
Your doctor will create a completely unique treatment plan to relieve tension, improve range of motion, and help your neck heal from injuries.
Chiropractic:

Gentle adjustments and spinal manipulations to help realign the spine.

Non-surgical spinal decompression:

Using a special table, your doctor will gradually stretch your spine to relieve pressure and tension between the vertebrae.

Home exercise plans:

These aren't your typical exercises. Your doctor will recommend daily at-home physical therapy exercises to strengthen and stretch your neck and support long-term recovery.
Dr. Michael J. O'Keefe and Dr. David Jones have decades of experience helping patients recover from chronic headaches.
Don't accept headaches as a part of life. Request an appointment at O'Keefe Chiropractic Center today by calling 609-654-4299.

Posted In: Chiropractic Headaches