Spinal Decompression for Low Back Pain
Spinal Decompression for Low Back Pain
Written By O'Keefe Chiropractic Center on January 7, 2022
---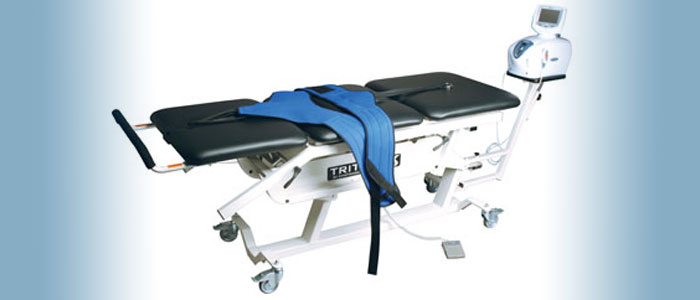 If you are like millions of other Americans, you may suffer from lower back pain. This common condition affects nearly 16 million adults in the U.S. Our lifestyle plays a big part in developing lower back pain: constant sitting, slouching, and poor posture all contribute to back pain. The good news is that you can do something about it.
O'Keefe Chiropractic Center in Medford, NJ, has experts who are specifically trained to treat back pain at the source. We do this through a series of therapeutics and spinal decompression.
What Is Spinal Decompression?
This type of chiropractic care works by gently stretching the spine. Through spinal decompression and other therapeutics, we are able to carefully reestablish proper movement patterns in your spine. Not only is spinal decompression great for improving your posture, but it also removes pressure from pain points.
Low back pain can hinder your lifestyle. Slowly but surely, you may find yourself losing your range of motion. Before too long, you may have completely given up on activities you once loved because of your pain. With expert chiropractic care, you can treat back pain in a way that is natural and effective. Painkillers simply mask the pain, but spinal decompression helps eliminate it in the long-term.
Spinal Decompression at O'Keefe Chiropractic
Your first visit to O'Keefe Chiropractic Center will start with a thorough evaluation of your condition. We will examine your range of motion, as well as ask you questions about your lifestyle. Additionally, we may perform diagnostics to get a better look at your spine. All of this helps us put together a comprehensive treatment plan.
We will perform therapeutics and spinal decompression on your back. Our office has state-of-the-art equipment to target specific areas of your lower back, helping to alleviate pressure on your spine. Many patients report that their pain improves after a few short visits.
Schedule an Appointment Today
Visit us today to see why O'Keefe Chiropractic Center is Medford and Marlton's choice for spinal decompression. If you suffer from low back pain, do something about it! Call our office at (609) 654-4299 or contact us on our website.

Posted In: Chiropractic Spinal Decompression